There is no other tool to visualise blockchain data like Dune Analytics.
Dune Analytics allows users to build dashboards, or view dashboards built by others, which query the blockchain and present the data in beautiful charts and tables.
Take this dashboard for example, which is DEX Metrics. Here you get live data on trading volumes, DEX's ranked over time and charts of the market share.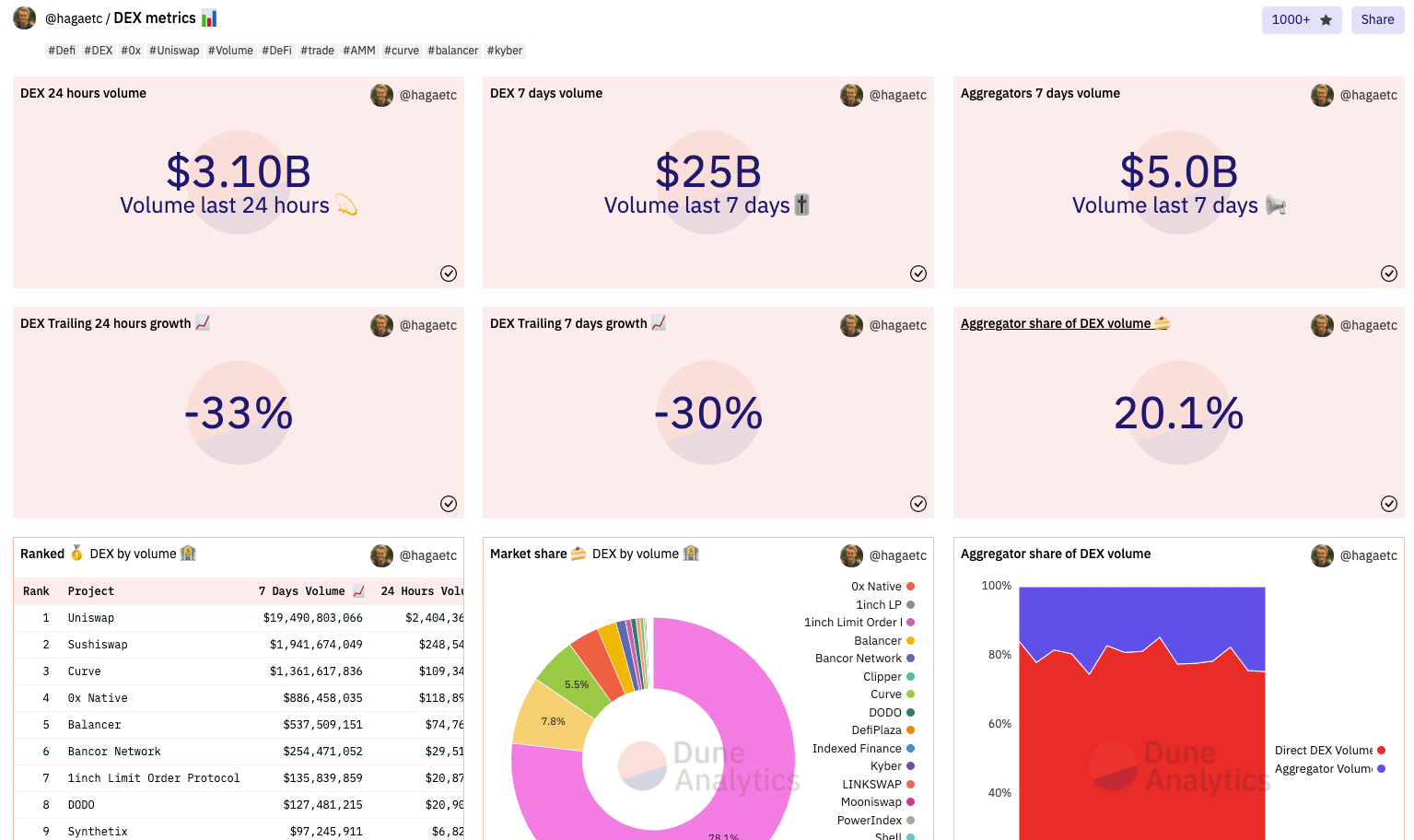 Currently Dune works with Ethereum, xdai, Polygon, Optimism and Binance Smart Chain. You can build your own dashboards by creating a free account and navigating to New Query. Some knowledge of SQL will be required here!
Otherwise head to Discover and check out all the dashboards which have been built by the community.
With a free account you can also favourite the dashboards you like, giving you a personal feed of your top metrics.