Bitcoin Charts
Top charts for bitcoin market analysis
CBBI Bull Run Index
The ColinTalksCrypto Bitcoin Bull Run Index combines data from 12 top Bitcoin metrics to give a % 'confidence we are at the peak'.
Bitcoin "Rainbow" Chart
Long term price movements in Bitcoin following a logarithmic regression.
Bitcoin Investor Tool
Moving averages as indicators for when to buy and sell.
Video Tutorial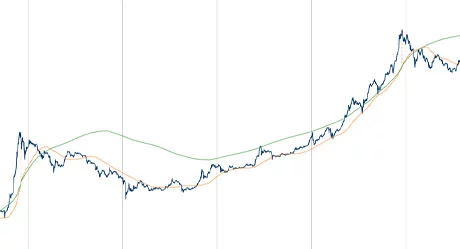 Pi Cycle Top Indicator
Where the 111 Day Moving Average crosses a 2x multiple of the 350 Day Moving Average.
Video Tutorial
Bitcoin Google Trend
A good indicator for public interest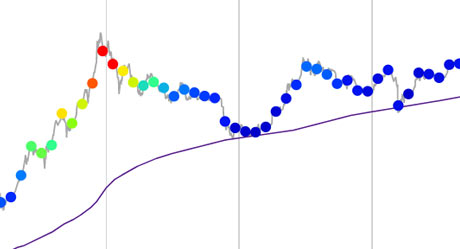 200 Week Moving Average
Bitcoin's price historically bottoms out around the 200 week moving average.
Relative Unrealised Profit/Loss
Investor sentiment measured in Bitcoin holdings vs selling to realise profits or losses.
Bitcoin Dominance
Bitcoin's relative market share against altcoins.
Video Tutorial
Golden Ratio Multiplier
An indicator for bitcoin price resistance levels
Video Tutorial
Bitcoin Shorts
See the volume of bitcoin shorts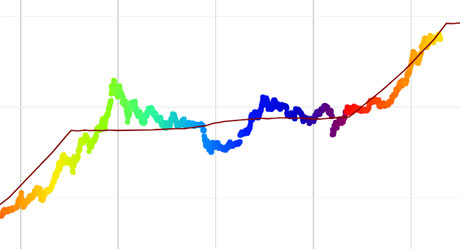 Stock-to-Flow Model
Bitcoin's increasing scarcity as an influence on price.
BTC vs Fear & Greed Index
See the fear & greed levels alongside BTC
Pi Cycle Bottom Indicator
Where the 150-day Exponential Moving Average (EMA) crosses below the 471 Simple Moving Average (SMA) *0.745